"Healing through bespoke Massage & Bodywork in Monaco"
"I've learned that people will forget what you said, people will forget what you did, but people will never forget how you made them feel."
Maya Angelou
Indulge in a personalized massage experience in the luxurious setting of Monaco. From Thai to Swedish, Sports to Deep Tissue, and Abdominal Detox Massage my expertise spans across all massage techniques. My specialty also includes the renowned Renata França Method, featuring Lymphatic Drainage, Sculpting and Contouring, and the Miracle Face treatment. I bring the spa experience to you, in the comfort of your home or hotel room. Let me customize a massage that caters to your unique needs. Treat yourself to the ultimate relaxation and revitalization.

Massage Monaco : my specializations
Experience the true essence of Thai culture through personalized massage treatments tailored to your specific needs. With my comprehensive training from Watpo Thai Traditional Massage School and Shiva-Som Academy in Bangkok, I have the necessary skills and expertise required to create an exclusive massage experience. Furthermore, I have expanded my approach to Brazil to include the Renata França Method, covering Lymphatic Drainage and body and face Sculpting. My meticulous attention to detail, combined with a unique blend of techniques, will transport you to a state of relaxation unlike any other. Let me lead the way and allow you to indulge in the ultimate massage experience in Monaco.

Massage Monaco : Outcalls
VILLAS – HOTELS – YACHTS – OFFICES
Discover the ultimate luxurious massage experience in Monaco, right at your doorstep. As a certified massage therapist, I am delighted to offer my services to private clients and executives, corporate events, and parties in Monaco. Whether you prefer the comfort of your own home, office, or yacht, I am ready to bring the indulgent spa experience directly to you.
● At your VILLA
● At your HOTEL
● On board your YACHT
● At your COMPANY OFFICE
Enhance your experience with my all-in-one package, complete with my heated luxury massage table, music, organic oils, and all the necessary linens and towels. Whether you're looking for a relaxing massage or a rejuvenating treatment, I've got you covered.

EXTENSIVE MASSAGE EXPERIENCE

PRIVATE CLIENTELE
at their homes or offices

HOTELS
Associated with luxury HOTELS AND SPAS, including :
– Four Seasons Grand Hotel, Cap-Ferrat
– Hotel Maybourne Riviera, Rochebrune Cap Martin
– Hotel du Cap – Eden Roc, Cap d'Antibes
– Hotel Barrière Le Majestic, Cannes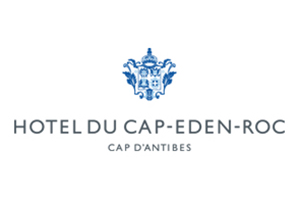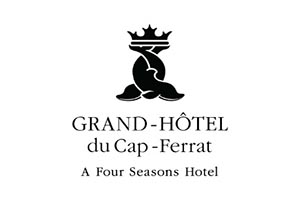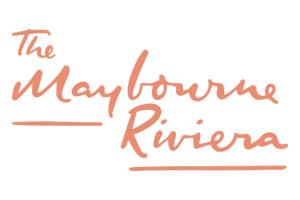 Massage Monaco : Locations
Enjoy a luxurious mobile massage in Monaco in the stunning Côte d'Azur region, including the destinations like Saint Jean Cap-Ferrat, Villefranche sur Mer, Beaulieu sur Mer, Eze, Cap d'Ail and Rocquebrune Cap Martin. My professional services are also available in additional areas such as Cannes, Antibes and Saint-Tropez. Contact me to schedule your ultimate relaxation experience.

The Many Benefits of Massage: Beyond Relaxation
With the fast-paced world that we live in, it's important to take a moment to rest and restore our physical and mental well-being. Massage is a great way to achieve both. It's an ancient practice that has been around for centuries, used to help reduce stress and anxiety, relieve pain, and promote relaxation. But did you know that there are many other physical and emotional benefits to massage beyond relaxation? In this blog post, we'll explore the different benefits of massage and why it's a great addition to your self-care routine.
Physical Benefits:
Massage therapy is known for its ability to relieve muscular tension and relax the body. Different massage techniques offer various physical benefits, such as toning the body, softening the skin, and alleviating muscle and joint pain in different areas of the body. Massage also helps to reduce toxins and cellulite, reawakening our sense of touch. This practice makes our bodies balanced and more relaxed.
Internal Benefits:
Massage therapy is also beneficial to our internal organs and circulation. The practice helps to restore energy lines within the body, increase blood flow and lymphatic circulation, improve digestion, promote better sleep, and aid with better joint mobility, and it can reduce fatigue levels. It enhances the function of the organs and keeps everything in top form.
Psychic and Emotional Benefits:
In today's society, stress and anxiety have become part of everyday life. Massage therapy has been known to help promote mental wellness and provide relief to those suffering anxiety or depression. It helps increase mental awareness and well-being and can enhance one's mood. Receiving regular massage therapy can make a significant difference in one's life, boosting our well-being, and overall mental clarity.
Customized Approach:
The approach to massage therapy is different for every person. No two massages are ever the same. Each client has different needs, and the massage therapist can customize the session to tailor the specific needs of each client. Typically the first session is about understanding all aspects of what the client is looking for physically and emotionally.
Importantly, massage is a practice that promotes overall physical and emotional well-being. It's not just about relaxation, and offers several other benefits, including toning the body, improving circulation, and reducing anxiety levels. If you're looking for a new way to incorporate self-care into your routine, or seeking a therapeutic approach to improve your physical and mental wellness, massage therapy is a great place to start. It's time to invest in yourself and start receiving the many benefits massage therapy has to offer.

MY MASSAGE TECHNIQUES AT HOME IN MONACO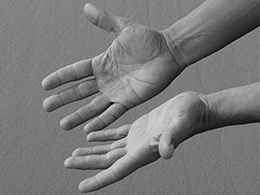 WATPO THAI MASSAGE
The highly-regarded and well known Traditional Thai Massage involves acupressure along the energetic lines, and stretching. It's the classic 'no pain, no gain' massage, and will rebalance your body and help regulate your blood and lymphatic flow.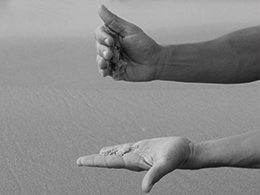 SPORTS MASSAGE / DEEP TISSUE
Unwind like never before with my specialized sports massage that effectively targets persistent muscle and fascia tension. My massage employs stretching movements to take your relaxation experience to the next level while also boosting performance.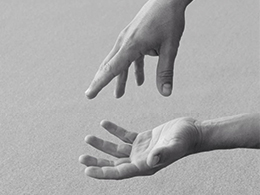 SIGNATURE MASSAGE
Experience a unique multisensory massage created just for you. Indulge in enveloping and relaxing strokes that seamlessly transition to more energetic and precise bodywork. My bespoke massage is a perfect blend of relaxation and revitalization. Discover the quintessence of my techniques in this one-of-a-kind treatment.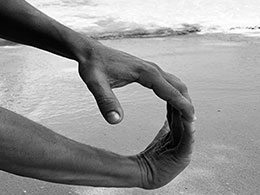 RENATA FRANÇA SCULPTING MASSAGE
Discover the artistry of Renata França's Sculpting Massage and transform your body naturally with this holistic approach. Experience the benefits of this vigorous manual treatment that stimulates lymphatic and blood circulation while targeting and breaking down fat cells for a slimmer, more sculpted silhouette. Try it now and feel revitalized.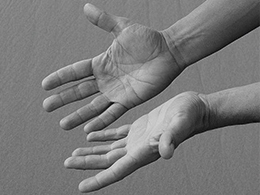 RENATA FRANCA MIRACLE FACE
Miracle Face is a revolutionary massage technique that provides rejuvenation by offering an immediate lift and skin revitalization without invasive surgery. The treatment is a natural alternative to accentuate face shape and promote a youthful radiance, making it very popular.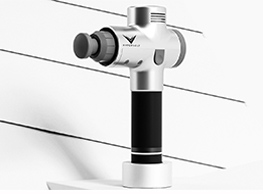 HYPERICE VIBRATORY MASSAGE
Discover ``The Machine`` - an advanced percussion therapy designed to alleviate muscle pain, boost mobility, and optimize your physical performance. This essential therapy is perfect for sports enthusiasts and those in need of deep tissue massage. Unlock the remarkable benefits of this treatment today.