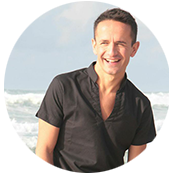 LET MASSAGE THERAPY HELP YOU FIND YOUR TRUE WELL-BEING
My Journey Becoming a Massage Therapist
The Power of Massage Therapy
Massage therapy is a powerful way to relax and rejuvenate both body and mind. Through massage, we can reduce stress, reduce pain, and improve overall health and well-being. My journey to becoming a massage therapist began with a life-changing massage experience in Thailand that allowed me to truly understand the power of massage therapy. The experience inspired me to learn more about massage, the various techniques and methods, which allowed me to develop into a comprehensive and well-rounded massage therapist.
Extensive Training
In order to become a competent and well-rounded therapist, there are extensive trainings necessary. I have completed training in Thailand, Nepal, France, Brazil, and the USA, where I learnt a variety of massage techniques, including Thai, Thai Oil, Chi Nei Tsang, Hot Stone Therapy, Swedish, Sports, Lomi-Lomi, Tibetan Bowls, Maya Massage, Thai Stretch Massage, and Renata França's Method of Lymphatic Drainage and Sculpting for the body and face.
Thai Massage and Oil Massage
I kicked off my training at the renowned Wat Pho Temple in Bangkok, also known as the WatPo Thai Traditional Medical and Massage School. This exceptional institution is highly regarded for teaching the ancient art of Thai massage and was the very first to receive official recognition from the Thai Government. It's no surprise that Thai massage is closely tied to the temples, as it was originally practiced by monks, and is the backbone of traditional Thai medicine. I initially completed two massage courses and programs in Thailand: one in traditional Thai massage and another in Thai oil massage and aromatherapy.
Chi Nei Tsang Massage
Through my training with master Khun Ni, I learned the importance of the abdomen in overall health and wellbeing. The Chi Nei Tsang massage technique focuses specifically on the abdominal area and helps to release tension, improve digestion, and promote the natural flow of energy throughout the body. This massage technique is particularly effective in improving organ function and relieving chronic pain associated with certain conditions. With Khun Ni's guidance and expertise, I gained a deep understanding of this powerful massage technique and how it can benefit individuals seeking greater balance and relief from physical discomfort.
Hot Stone Massage
Have you heard of a Hot Stone Massage? I had the pleasure of learning this ancient technique at ONG'S Thai Massage School in Chiang Mai. It involves placing hot volcanic stones on oiled skin and sliding them gently to promote relaxation. This tradition dates back to 200 BC in China and the Far East. Trust me, it's a real treat for the mind and body.
Swedish Massage
I received training in the art and science of Swedish Massage at the prestigious Chiva-Som Academy in Bangkok. The Academy is part of the highly esteemed Chiva-Som International Health Resorts Co., Ltd., and is renowned for its top-notch instruction in the areas of spa, holistic therapies, and aesthetics.
Putting my Acquired Skills into Pratice
After my various trainings and programs, I had the privilege of putting my acquired skills into practice as a massage therapist, for four months at the Palayana Hotel Spa in Hua Hin. The resort caters to Thai guests of all ages who are looking to improve how they feel and wanting to maintain an active body. As a result, I had the chance to work with a well-informed clientele, which allowed me to put into practice my training, and to fine-tune and perfect my craft right there in Thailand.
Healing through Sound : Tibetan Bowl Massage
My journey to achieve optimal well-being led me to the Kathmandu Center of Healing in Nepal. There, I met Master Shree, a third-generation healer and teacher of the Tibetan Singing Bowls, who believes in bringing peace to the world through sound. He is an expert in traditional sound healing therapy and specializes in the art of singing bowl massage. Under his guidance, I learned various techniques of 'vibration therapy', and gained a deeper understanding of sound's intensity and depth, and different components that can achieve extraordinary results.
Back in France : Sports Massage
I became proficient in Sports Massage from the teachings of Stéphane Query when I returned to France. He had trained masseurs to work with professional cycling teams, dancers at international workshops, and for Anne-Marie Clouet's contemporary dance company. Many of his students were eventually recruited by top sports teams, like Montpellier and the All Blacks rugby teams, as well as various professional cycling teams. With his exceptional track record, Stéphane Query is widely regarded as an authority in the field of sports massage.
Lomi Lomi with Carole Berger (Hawaiian Massage)
Specialist therapist Carole Berger taught me the skills of the ancient Hawaiian Lomi-Lomi Massage at the Mikki School in Paris. This unique massage technique is based on the principles of ho-oponopono, which emphasizes personal responsibility for our own lives and the events that happen to us. Lomi-Lomi massage uses the forearms and elbows in a special technique, making it a truly exceptional experience. Book your Lomi-Lomi session with me today and experience this truly transformative massage for yourself.
Back in Thailand for a less invasive Abdominal Massage
A few years after my initial training I returned to the Chiva Som Academy in Bangkok to learn the fascinating Maya abdominal massage technique, which fuses both traditional Thai and Chinese massages. This particular therapy is aimed at easing tension around the tummy region, and promotes detoxification of the intestines without interfering with any vital organs. In comparison to the more invasive Chi Nei Tsang massage, this method is a gentler alternative.
Experience the ultimate in Thai massage with me
While I was training at the International Massage School in Chiang Mai, I gained extensive knowledge in more traditional Thai massage techniques, including the use of elbows and knees. I also mastered the advanced art of Lanna Thai stretching massage, which involves 65 different powerful stretches to leave you feeling completely rejuvenated.
Renata França METHOD – BRAZIL
I highly recommend trying the Lymphatic Drainage technique for an immediate boost to your immune system and overall health. Not only does it activate blood and lymph circulation to transport white blood cells and to eliminate toxins, but it also has immediate visible effects on cellulite. This massage is perfect for maintaining good immunity and preserving your overall well-being. Give it a try and feel the difference!
I am also excited to share Renata's Miracle Face Massage. This technique combines lymphatic massage with sculpting movements that bring relaxation to facial muscles and reduce tension in the jawline and neck area. The results are stunning – a remarkable lifting effect that transforms your appearance. It's amazing how this simple, yet effective, method can make such a difference.
I recommend trying the Sculpting Massage if you want to reshape and contour your body. This lymphatic massage applies targeted pressure and gentle strokes to redefine your body contours. Plus, if you apply it to your face, you'll see an immediate tightening and toning effect that results in a more youthful and radiant look.
Certified Massage Therapist by Andaman Massage School – California
As a Certified Massage Therapist by the California Massage Therapy Council (License # 93495), I am available to help you achieve your well-being goals, and to feel rejuvenated and relaxed. Contact me today to discuss which type and method of massage therapy will best suit your unique needs. Let's chat and find the perfect massage to soothe both your body and mind!